OUR SERVICES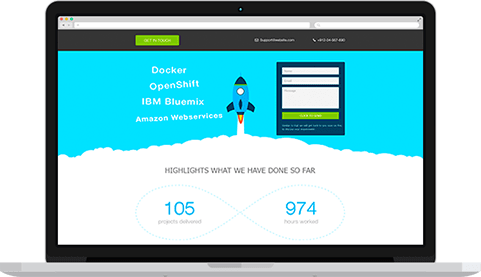 Web Application Development
We have been creating quality web applications for our clients, consistently looking for new innovations and ideas to make every application ideal for our customers. Our web application development process includes business requirements analysis, designing prototypes, HTML/CSS conversion, development, testing, deployment and maintenance.
Our Web application Experience
Social Networking Website
Image Sharing Websites
Online Calendar
Ecommerce Websites
Chat Applications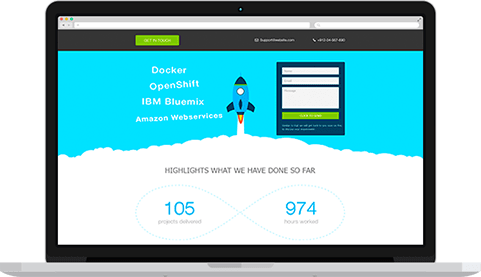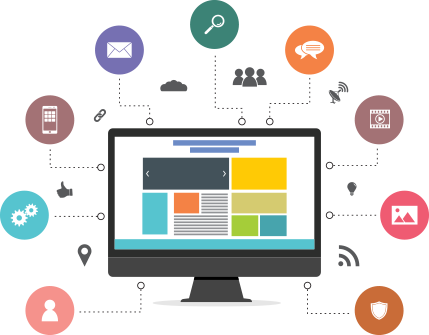 Custom Software Development
We offer a methodical and completely systematic way of developing custom software applications. While developing a custom solution for you, we assist you in making it real. We document all the processes efficiently and follow the highest quality standards so that the code can be easily managed and upgraded in future. With vast experience and expertise in the field of custom software development, we guarantee to build the ideal product for your idea.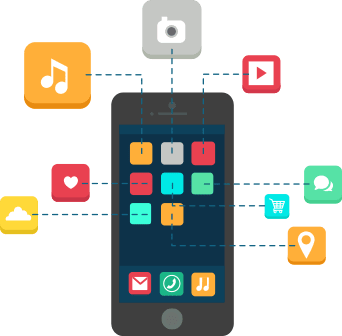 Mobile Application Development
CronJ assists in giving complete solutions for your business ideas by providing talented mobile application developers. With stunning UI/UX design and amazing experience, we have built many apps for our clients which have a combined total of more than 1 million downloads and many more in progress!! So, you are at just the right place for your business needs.
We have built many apps on:
Education
Business
Entertainment
Utilities
Social Networking
Fitness and Sports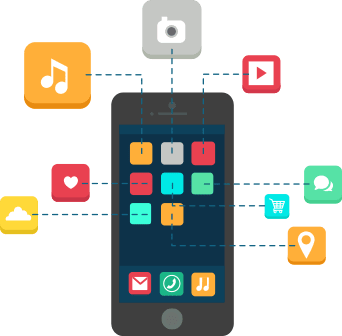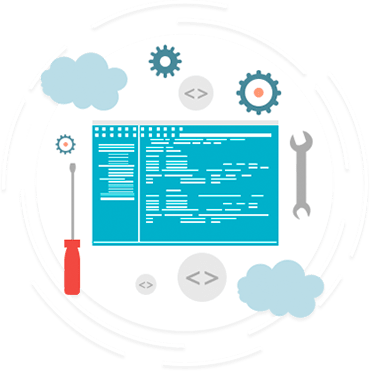 Real Time Application Development
We specialize in delivering real time applications in a fast & cost-effective manner. Our experiences in developing such kinds of applications helps us to improve the quality and increase the efficiency and impactfulness of the application.
We provide solutions as:
Real time Web apps
Instant messaging/ Chat apps
VoIP(Voice over Internet Protocol)
Collaboration Tools
Location Tracking apps
Real Time Dashboard
Real Time apps for Data Storage and Synchronization
Videoconferencing Application
Community Storage Solutions
E-commerce transactions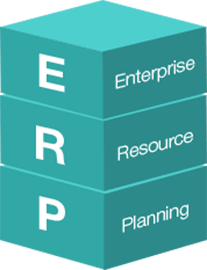 ERP Development
Enterprise Resource Planning Softwares are used by most companies to manage their day to day operation in all departments. Investing in ERP will give your business a huge return for a very long time. CronJ's ERP Development team can build you the perfect ERP solutions based on particular business standards and requirements. We develop customised solutions in a secure and reliable manner which are easy to use for organisations of varying magnitude.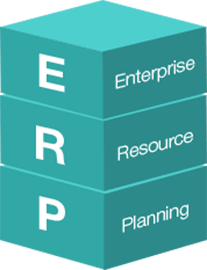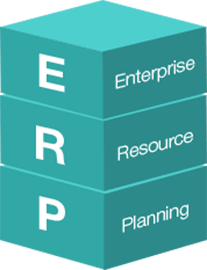 Migration to Node.js
We found that JavaScript technologies can be used to create quick, reliable websites and products in a much more efficient manner. JavaScript is great for organisations (especially start-ups) seeking to rapidly prototype an idea. Developing easy to scale real time applications in other technologies is a bit difficult, but JavaScript technologies and frameworks have made it reasonably easier. Using the JavaScript approach to development removes delay by running in the browser, receiving data from the server and then handling all front-end rendering and logic.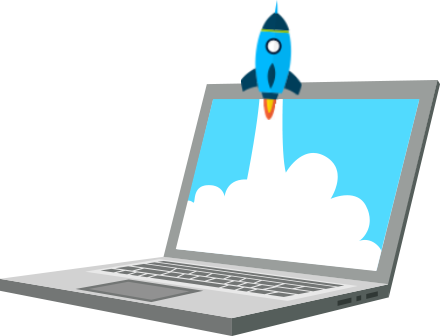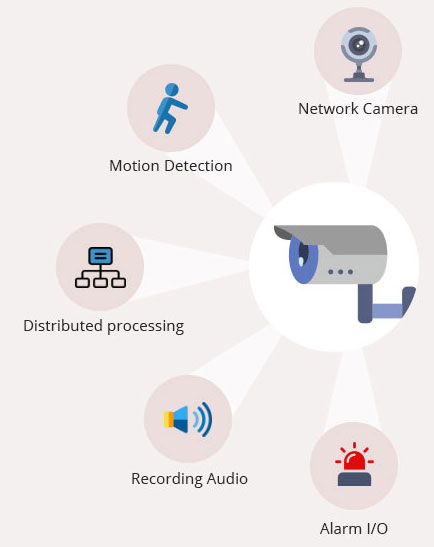 Video Analytics Software
With the advent of Industry 4.0, Manufacturing and Mining Industries are increasingly deploying video analytics solutions to achieve ambitious milestones in monitoring, industrial automation and operations optimization.
CronJ's Video Analytics Software provides solutions to critical problems of security, surveillance and operations optimization using integrated systems aided by computer vision. Our solutions are designed using cutting edge technologies and are modelled using state-of-art user interfaces.
CronJ's video analytical software can be used in several sectors, like:
Manufacturing
Government
Healthcare sectors
Mining
Some generic features of video analytic systems are keeping a count of the number of objects that enter a defined zone, monitoring the entrance/exit at sensitive points and when any unforeseen situations occur, triggering immediate notifications and reactions from the system.
In addition to industrial surveillance and operations optimization applications, video analytics also plays an essential role in traffic management system that facilitates highway operators, govt. establishments & many more.
What Clients Say

Roderick Ross
CEO, Travellinck
CronJ has very likeable developers. It was nice to work with them and in certain parts of the project they really went beyond the call of duty to meet a deadline - working through the night.

Krisztian Panczel
MD, Cheap Sheds
We have worked with Akash on developing a game for our businesses. The project went very smoothy and it was completed by the deadline we were working towards. Being the first and only game we developed, we greatly benefitted from the professional and on time service that Akash and his team provided throughout the project. Very happy with the outcome.

John Mraovic
CEO, Pentamino Inc.
CronJ Team has some of the fastest programmers I have seen. They really surprised me with their speed. Beside speed, they successfully programmed features that other couldn't program. Thank you CronJ Team.

Huan Nghiem
Principle, Huanman Studios
I worked with Akash on developing an iOS game. He was very professional, dedicated and easy to work with. I was impressed with his capabilities and willingness to above the assigned task.

Reiner Bruns
CEO, 3 scientist's & a nerd
With respect to full-stack JavaScript development, in particular the MEAN stack, I can safely state that Monu and his team are the best vendor known to me. His strengths are that he runs excellent and hard-working teams and that he gets team members to perform at highest levels (we dropped quite a lot of hard problems on them).
Our Clients
More than 60 clients from 15 countries have already used our services. Meet our clients.