CronJ has worked with some reputed companies over these years and involved in a number of very challenging tasks. Case studies are available here, just to give you an idea about our expertise on each domain and how we can be part of your next move.
UBER Prototype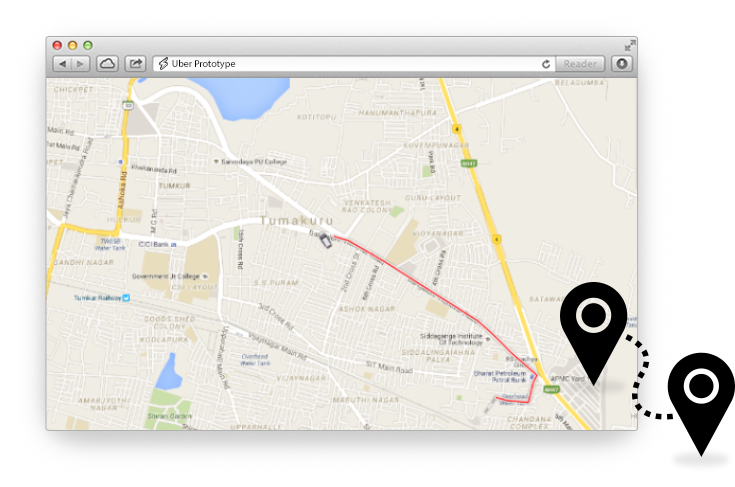 Problem Statement:
To develop a prototype of Uber application using Node.js, Sokcet.io and Leaflet with additional facility of booking service. The prototype should be flexible enough to be used as Skeleton/platform upon which anyone can build their On-demand service application.
Solution:
Uber for X provides a solution to the growing need of Customisable Real-time app platform. We can track, book any Cab/service. Also it shows the navigation directions to the driver to reach customer's location. Customer can see all the driver/serviceman online and also their location update.
Feedback:
Feedback: To include login, Custom Pickup location, estimated fare and details after journey starts.
Impact on business:
Uber for X application development is one of many start-up models that is famous across different sectors today. So providing an app similar to Uber will help people to develop their own On-demand service model based app. It is flexible and customisable enough for starting any start-up based on Uber for X platform. Also, it is free for use. Since it uses Open source technologies like: leaflet, Node.js and socket.io, it is suitable for building real-time apps. Using this application as basic skeleton/platform you can build the next UBER..