The CronJ consulting team has delivered consistent results and has a proven track record of supply chain success. We can help you increase your bottom line through increase in revenue, cost reduction, improve in market share and quality and reducing business risk.
We start with a review and assessment of the existing design, processes, system, and set-up, and deliver a time bound actionable implementation plan, not limited to a stack of technical documents and presentations.
This will free up your internal resources to focus on your core business area, leading to a quicker ROI. If you are looking to improve your existing processes and revamp your supply chain, CronJ is ready to be your partner.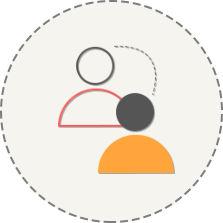 Network Designing and Modeling
The market dynamics are changing quickly these days. You need a responsive, reliable and efficient supply chain to respond to these changes. Innovation and Evolution is key to meet the expectations.
CronJ can help you design your supply chain network to get products to customers faster while improving cost efficiency and service level.
Our assessment initiates by analyzing your existing supply chain strategy, transportation and distribution network, sourcing and manufacturing locations and delivery destinations.
We evaluate your existing total supply chain cost and the customer service level.
Our analysis does consider regional differences in labor, taxes, and economic incentives.
We use our proprietary modelling tool to suggest the optimal number and location of the distribution centers, cross-docks and other logistics facilities.
Our tool also suggests suitable type of transportation required for your product.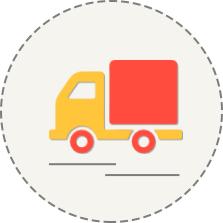 Transportation Evaluation
CronJ will assess your current logistics operations and identify opportunities to drive efficiency. We help you with a custom designed IT system to meet your transportation requirement. We can assist you with your carrier strategy and the transport mode selection.
The objective is that you meet your service level expectations while achieving your cost targets. CronJ enables your operations to reach their full potential and optimize your transportation spend.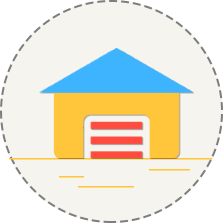 Warehouse Assessment
Your warehouse operations need to meet your business needs. We assess your warehouse operations and help you identify avenues to improve material flow, layout efficiency, and manage inventory.
CronJ help you identify avenues for cost saving and provides you with a continuous improvement plan. CronJ performs the the following assessments:
Is your warehouse location apt for your order fulfillment requirement?
Current work and process flow
Inventory management practices
Layout efficiency
Material handling methods and labor efficiency
CronJ can help your warehouse to operate at its highest potential.