Supply Chain management is about managing goods and services from the raw material stage till the delivery to the end customer. The supply chain design depends on product nature, demand variability, customer, Lead time and cost of the goods.
Benchmarking your supply chain performance
CronJ can assess your supply chain performance by...
Linking Supply Chain and Business performance
Supply chain improvement initiatives must translate into improved business performance. The impact of various supply chain initiatives can be estimated in terms of cost and benefits using the following groupings:
1. Cost reduction achieved by
Reducing inventory
Reducing logistic expenses
Reducing direct material expenses
Reducing indirect material expenses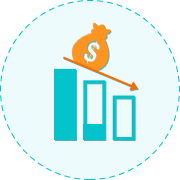 2. Improving revenue and profitability achieved by
Selling higher margin products
Achieving higher market share
Reducing backorder and lost sales
Attacking new market
Decreasing Supply time to market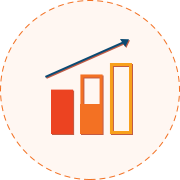 3. Improving operational efficiency achieved by
Reducing procurement expenses
Increasing assets utilization
Delaying capital expenditure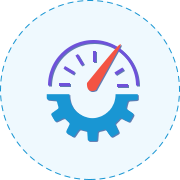 4. Reducing working capital achieved by
Through reduction in inventory and accounts receivables
Enhancing Supply Chain Performance
CronJ can empower you to enhance your supply chain performance by
CronJ offers the best tactical decision to enable your supply chain meet your business goals.
We suggest the avenues to achieve the performance you target. We have the tools ready.