Transportation Management
Logistics cost can be major chunk when the value of goods delivered is less. Last mile delivery is challenge as now breach of SLA is equivalent to loss of sales of customer trust. Some of the issues that hampers the hassle free operations are: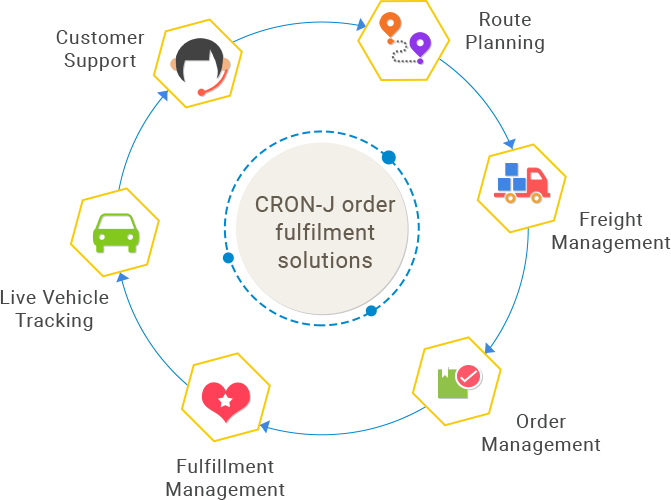 Vehicle Optimization Capabilities?
We provide allocation for outbound and inbound shipments
Load Planning/optimization
The tool improves the overall vehicle utilization by analyzing the material size and dimensions and suggest the suggesting the most optimized way of stacking, thereby reducing the loading and unloading time.
Carrier selection
Based on lead times and volume the tool suggests the best mode of transport and which carrier to select.The real time analysis of tradeoff of using alternate mode of transport.
Vehicle Type selection
Once the carrier type is selected the tool suggests the make and size of vehicle required in order to attain FTL and maximize the revenue.
Route Planing And Tracking Capabilities
On The Go Tracking
Real time tracking through mobile app on map interface which ensures real time issue resolution and preventive measures.
One Push route planning
Supports one pickup and many drops and many pickups and many drops and gives the best possible shortest route once the user fetches the pickup and drop points.
ETA And Delay Calculations
Based on real time traffic analytics the ETA and expected delays are calculated.Improves on time commitments and delivery.
Real Time Transaction Capturing
Captures transaction as the vehicle covers the delivery points and gives the real time transaction tracking facility by capturing proof of delivery,invoice image and geographical location of the transaction.
Analytic Dashboards and Reporting
Interactive dashboards to measures SLA compliances,revenue generation and fluctuations in profit margins.The dashboards have drag and drop on the go functionality and can be modified as desired by the management and decision makers.
Click here to look into case studies page.