MongoDB
Mongodb is the fastest growing database ecosystem in the world.CronJ is a PaaS (Platform as a Service) expert and offers production ready platforms with MongoDB as a standard NoSQL database.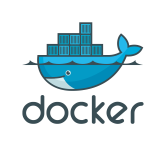 Docker
Docker provides a completely open platform for developing distributed applications. Customers turn to Docker to build, run, and deploy, portable cloud ready applications.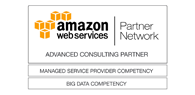 Amazon Web Services
As an Advanced Consulting Partner, we assist our customers design, architect, build, migrate, and manage their workloads and applications on AWS.Being part of the Amazon Web Services Partner Network (APN), we have access to a variety of tools, training, and support that enables us to build our solutions on AWSmore efficiently.