React.js Development company
React.js development is getting popular these days. React is probably the trendiest JavaScript open source library nowadays. Created by Facebook, is used not only to make Facebook products but is also widely adopted by other renowned companies like – Instagram, Yahoo!, Airbnb, Sony, etc. CronJ team, considering one of the best React.js development companies we are one of the early adopters of React.js and have developed remarkable interfaces using React. If you are looking for React.js Development Company, your search ends here.
Why React.js
With React.js you can easily split pages or features into smaller components that can be reused in other parts of a website. Generally, it means that a web app consists of separate independent components, which include smaller components, and so on. The React.js developers at CronJ are experts at using multiple dynamic applications to deliver world class HTML sites that can be worked on rapidly. There are multiple reasons to count on React.js, Likewise-
Breaking an application down in separate modules can be beneficial both for the development and for the product in a long run.

At the app development stage it helps to design a smarter architecture that will be more tolerant to change in the business requirements, generally reduces the delivery time of the product.

Our expertise has developed numerous projects using React.js. React.js testifies that there is a future for web app creation using React. Our dedicated developers increasingly apply this technology on our new projects.
React.js is legendary for its extensibility, adjustability & convenience. Hire our React.js developer to enhance the performance of website. Most importantly, React.js allows continuously re-use the site's components, simplifying the support and lessening the impact of each individual component of the application in whole. If the user needs to change or update some component, it can be done without compromising the overall application stability as React.js helps to divide each solution or update into small pieces. The reusability of such components is also very high.
WHY CONSIDER REACT NATIVE FOR YOUR MOBILE APP
Facebook's react native is considered to be the future of hybrid application development. CronJ team has the best expertise to build native mobile applications. Hire React.js developers to develop visually rich and robust functionality mobile apps for Android & Ios. React mobile app have the speed, look and feel as well as the functionality of native mobile application. The amalgamation of HTML and JavaScript allows react.js developer to write usable codes. The possibility to reuse react components allows business to easily enhance existing applications without any code re-writing, that lessens the time and cost and allows to create high performing apps with incredible UIs. In fact, React Native is created to build eccentric mobile UIs which are extremely responsive.
ReactJS can improve the performance of a website

ReactJS is used to create more reusable components.

Popularity is growing a lot!!..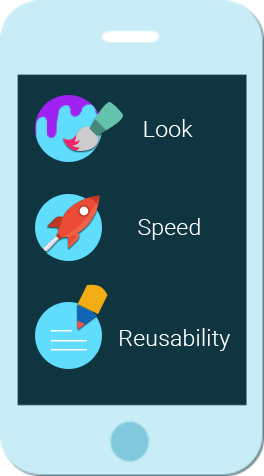 BENEFITS OF REACT.JS
React is extremely efficient.

It makes writing JavaScript easier

Lightweight DOM

React is awesome for SEO

The official React.js Chrome extension makes the debugging process extremely easy.

The last but certainly not the least, the team behind Facebook is maintaining the project, what else do you need?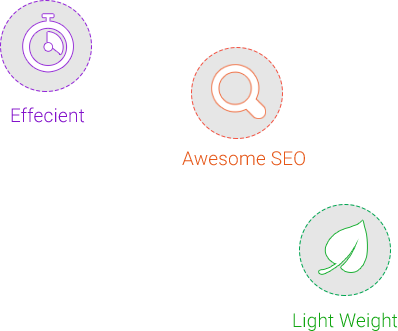 WHY CHOOSE CRONJ FOR REACT.JS DEVELOPMENT
When it comes to developing seamless web and mobile solution, CronJ is the preferred company to count on. We believe that our ability to develop technology is what set us apart in the world of cutting-edge mobile and web solution. CronJ tem is constantly on the look-out to create better and faster ways of developing solutions for our clients. Hence, we guarantee React.js to be the best choice for developing websites and HTML apps that are data heavy but quick to work.
Let us know your requirements and we will turn your ideas into reality in no time!